Workshops
Our guild offers a variety of workshops throughout the year.
2018 Upcoming Workshops List for 2019 coming soon!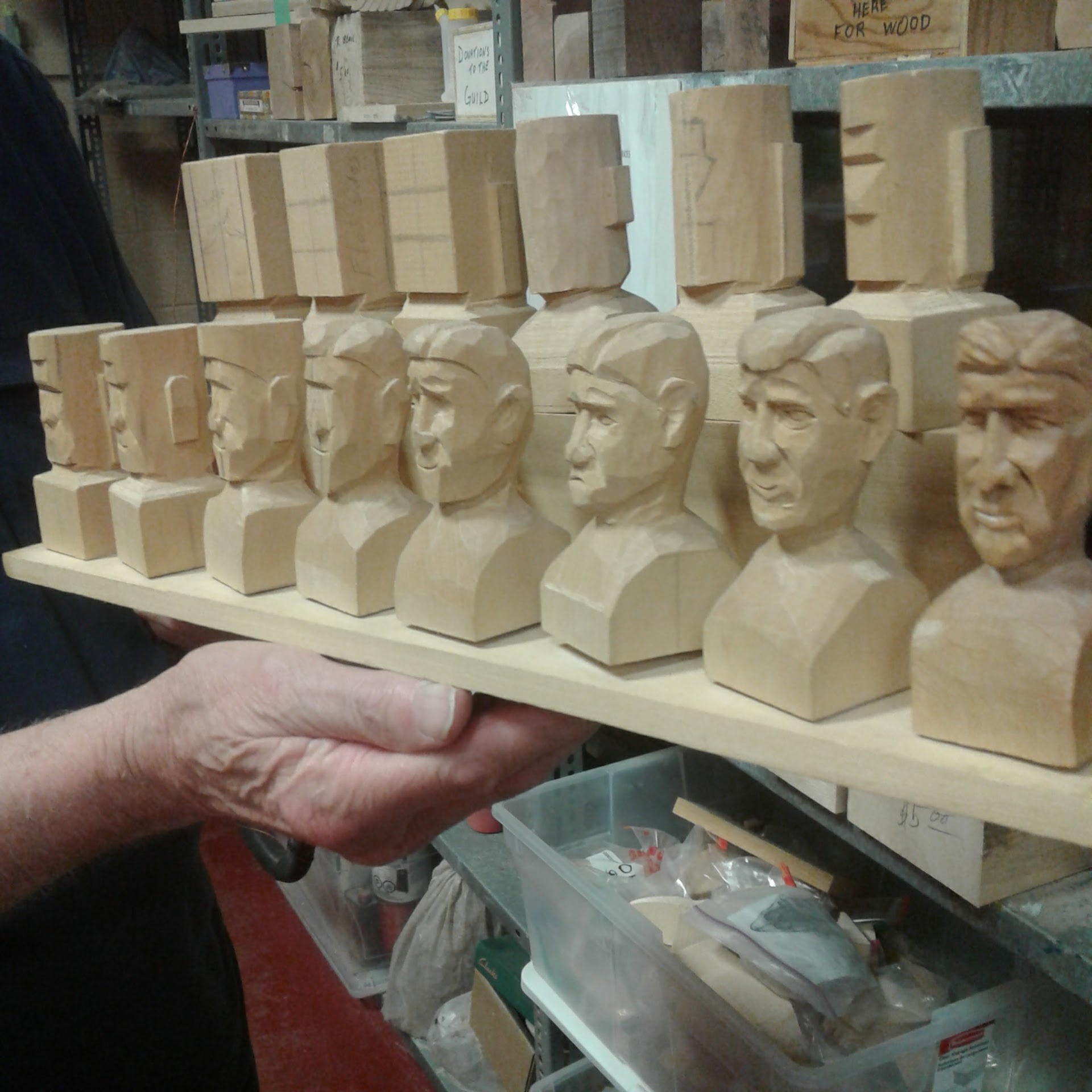 Caricature Carvers Workshop
This workshop is offered by the Ontario Wood Carvers Association and features one of our members, John Poole, as an instructor.
The Ontario Wood Carvers Association is sponsoring in part a Caricature Carvers Workshop led by Mike Sullivan and John Poole to be held on October 1st, 2017 from 9 am to 4 pm at the Copetown Community Centre.
Cost for either session is $50 by pre-registration and you can contact John Poole at ppoole8@gmail.com
Visit the OWCA site for more information about this workshop.
Recent Workshops, Spring & Summer 2017